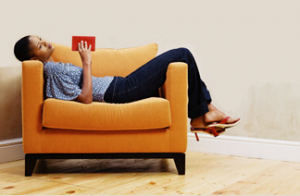 A housing opportunity for Low Income Working Households.  
Please note that the eligibility criteria for this scheme as set out below differs from other products offered by Homes For Westminster.
Westminster Council will shortly be making available studio and 1-bedroom properties in Westminster for a new Affordable Housing Scheme for households on a low income.
Tenancies will be limited to a period of three years only (an introductory tenancy followed by a two year Flexible Tenancy for Non Priority Households).
To be considered for properties on the Low Income Workers Scheme you must;
Have a household income from paid employment of £20,000 or less
Be currently living in Westminster and for a minimum of three years continuously
Provide proof of employment and income for 12 months continuously and be in employment at point of offer of accommodation
Priority for properties will be given in the following order;
Adult members of Westminster Council tenants who are currently registered for a move as overcrowded on the Council's housing register*
Work location is in Westminster
Length of time living in Westminster continuously (applicants that have lived in Westminster the longest having priority). This does not include cumulative time
Please note: unless there is good reason why you cannot do so, you will agree to pay your rent and
other charges direct from a bank account via standing order or direct debit.
*If you are successful in being re-housed through this scheme, your parents' transfer application will be affected if they are no longer deemed to be overcrowded.
If you are offered the chance to proceed following the viewing you will need to pass referencing. If you have CCJ'S, or a poor credit history, you may as a result fail the referencing process.
Step 1 – Register your interest in the scheme by completing the application form. HFW must receive your completed application form before the property you are interested in is advertised.
Step 2 – To be considered for a specific property you must let HFW know during the period the property is available on the website. If you have not completed the application form when a property is advertised you will have to wait until the next property is advertised. It is therefore important that you keep checking the website if you don't want to miss out.
Further information regarding this Scheme is available in the Supply & Allocations Report on the Council's website www.westminster.gov.uk/how-we-allocate-housing.
Register for the Low Income Workers Scheme. here